A graphic designer who doesn't know how to set type is like a plumber who can't use a wrench. Luckily, I've had my share of projects to help me learn this part of my trade.
Game Day Pocket Guides

This has been the toughest typesetting project yet. The Department of Public Safety at Boise State wanted to provide these easy-access booklets to their staff so they could better answer questions from people during big events on campus. Mostly every page of the booklet is a different size and taking into consideration the tabs presented a new challenge for me. The biggest page is 5x4 inches.


The Cross Section

The Cross Section is an academic journal created, written, and edited by undergraduates at various universities. This particular version contained eight different articles we had to typeset.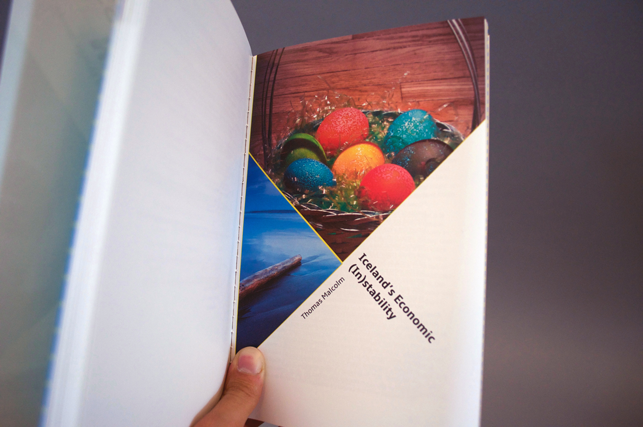 Your Type(ical) Poster


I created the following poster in my Advanced Typography course. The mission, was to pick a portion of Marshall McLuhan's, The Medium is the Message and use type to covey our chosen quote's message. After many, many, many iterations and bone chilling critiques; I arrived at what you see before you.