Looking Fresh

There's nothing quite like a fresh haircut to make you feel invigorated and ready to take over the world. With the busyness that plagues us, it can be easy to forget a little tlc goes a long way. The Biomolecular Research Center had reached the point of content overload and was ready to freshen up their site. They saw a lack of engagement and wanted to make sure their site was appealing to students, staff but most importantly the grants with which they fund research.
Problems to solve:
Overall Poor User Experience (sidebar and sub menus)

Accessibility Issues

Poor Structuring of Information

Outdated Perception of Department
Site Map
Took inventory of entire site and found redundant information, broken links and confusing page interactions

Going in with the clippers and shears
Working in Wordpress, I was able to condense information and make sure the hierarchy with the heading styles was well implemented to insure accessibility. Last but not least, we were able to take some snazzy new photos through Photographic Services that show off some of the amazing work and equipment the professors and students use.


Before (mobile)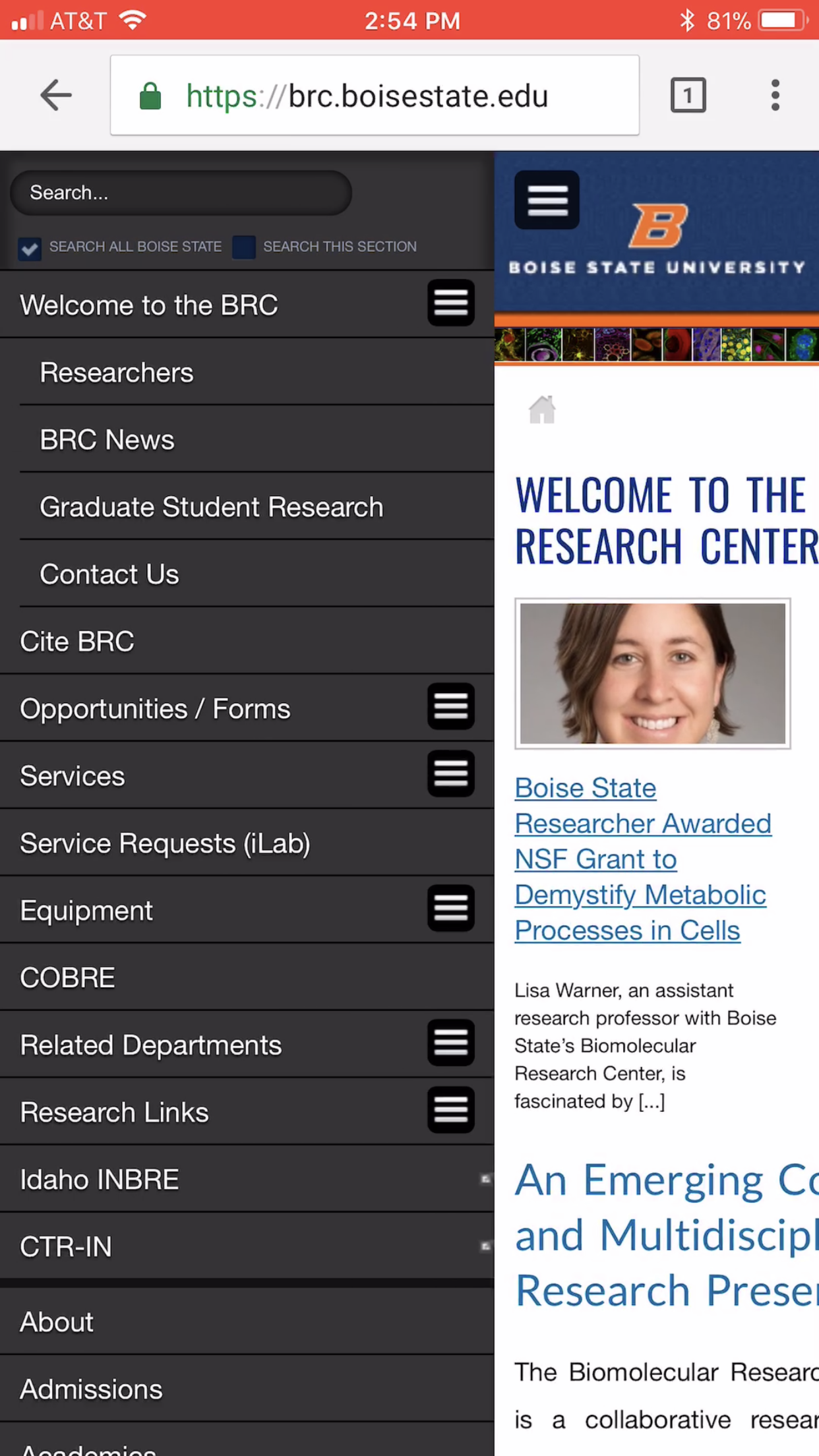 After (mobile)