A Touchy Subject

With great power comes great responsibility. Whether it's catching Pokemon or creating a todo list, designing an app correctly is vital in today's society.
The Wheels on the Bus Go...
Riding the bus as your primary mode of transportation is not the most exciting thing, especially here in Boise. If only there was a way to make it better.
Identifying the problem
Bus tracker difficult to use, not mobile friendly

Customer complaints of lack of transparency of schedules and delays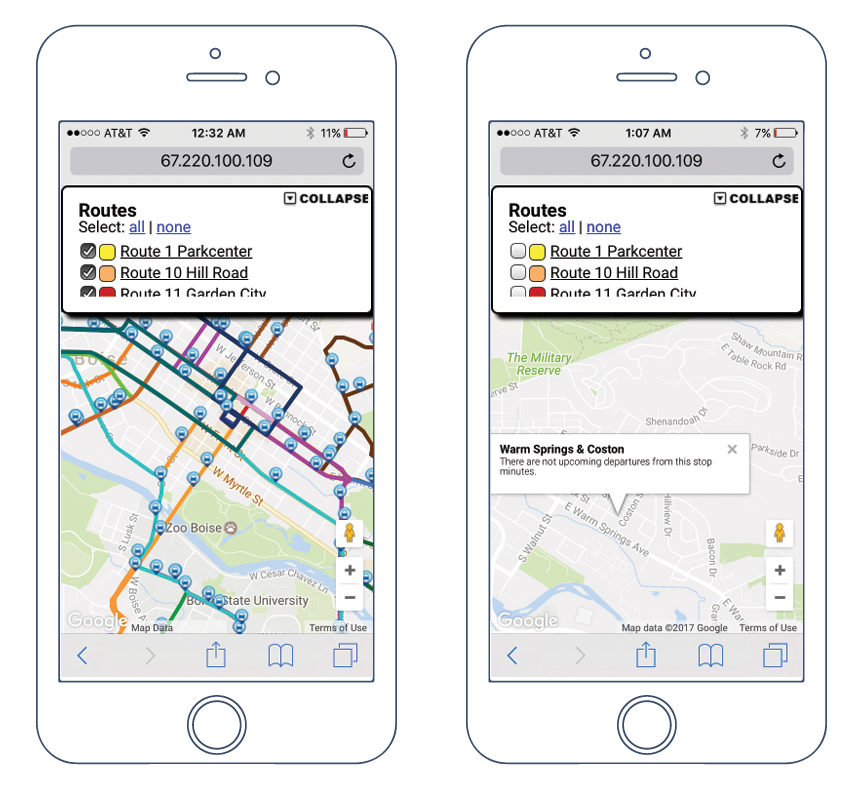 Demographics
Flowchart
Little did I know it was going to get way more complicated by the end of the process.
Thumbnails
Once a list of key features was made, it was time to put pen to paper.
Sketches
There can never be too many sketches. This step allowed me to fine tune the thumbnails and explore with color.
Mock-ups
Before diving into Photoshop, we built mock-ups to get a clearer idea of the layout without spending too much time.
Pixel Perfect Screens
Someone go tell Valley Ride their new app is ready to send to developers.
---
Design for the Win
My classmates,
Andrew
,
Lauren
, Brooke and I took a leap of faith and competed in Boise State's Annual Appathon. We had 42 hours to design an app on the topic of our choice and present it to a panel of judges along with the other 14 competing teams.
As customers of the Boise Farmers Market, we noticed a gap in communication between the buyers and the vendors so we decided to tackle the problem with our app. Through creating personal profiles, the app would allow buyers to browse through products and learn more about a particular vendor's story. At the same time, it would allow the vendors to keep a more accurate inventory of their products and track selling trends.
My tasks were
to complete user research and app registration flow.
Audience
Thumbnails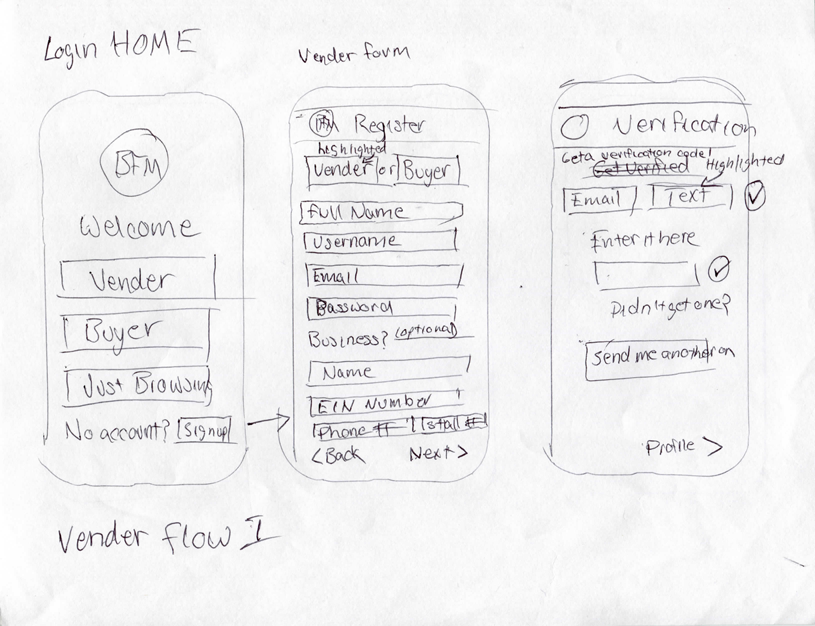 Registration Wireframes
Vendor
Shopper
App Flowchart
Marvel App Prototype
(Registration is set to autoplay)